Community: Do you experience fear or frustration during an encounter with law enforcement? Are you aware of your rights? Do you know what to do to make it home safely?
Law Enforcement: Do you understand that individuals are innocent until proven guilty in a court of law? Do you see them as humans first? Do you know how to deescalate a situation?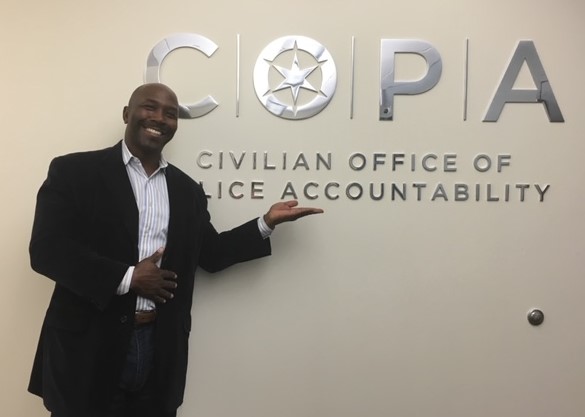 Sought-after international transformational speaker, author, and master storyteller, Dwayne Bryant delivers a timely message in The STOP- Improving Police and Community Relations™. With the recent increase of U.S. police officers involved in shootings during routine stops, Bryant wrote his book to educate youth to stop, observe, and reflect during an encounter with law enforcement.
Take a journey with Bryant as he shares seven real-life personal encounters with law enforcement from his childhood into adulthood — some light-hearted and humorous and others risky and dangerous. With compelling narratives, research, and humor, The STOP™ will:
Teach youth how to interact with police;
Encourage thought-provoking conversations and intelligent action between families, communities, and law enforcement;
Provide a framework for parents, teachers, and community leaders to engage in meaningful dialogue with youth about their expectations of life;
Offer practical solutions to bridge the gap between the community and law enforcement, creating a positive relationship.
The STOP™ will inspire and empower you to look beyond your initial thoughts and discover your own power to resolve strained situations. You have the ability to determine the final outcome. The STOP™ is guaranteed to have a positive impact on improving police and community relations.