To motivate, educate and inspire individuals to achieve their maximum potential in their personal lives and the communities in which they live.
IVI developed a powerful evidence-based Social Emotional Learning curriculum series that will serve as a national model to transform the life trajectory of urban youth. Through these curricula, youth cultivate student leadership skills by gaining essential education in the areas of Character Development, Social Emotional Learning and Life Management Skills.
IVI sparks conversations with youth to make a positive impact and provides motivational resources to further development. We offer a variety of resources for school districts, nonprofits, and colleges and universities focused on improving student achievement and character development.
---
THE VISION®
To Transform the trajectory of the lives of youth.
The Vision® curricula takes a comprehensive approach to student character development through 21 Social Emotional Learning curricula. Self-esteem, self-awareness and social responsibility are at the core of instructional tools. Taught in a classroom or workshop format, students are empowered to take responsibility for their success after training completion. School districts that have implemented The Vision® curricula have experienced a dramatic improvement in student behavior, attendance and test scores.
The Vision® is aligned with Common Core State Standards, which serves as a powerful Social Emotional Learning tool. Each has pre- and post-assessments complete with student reflections.
---
The STOP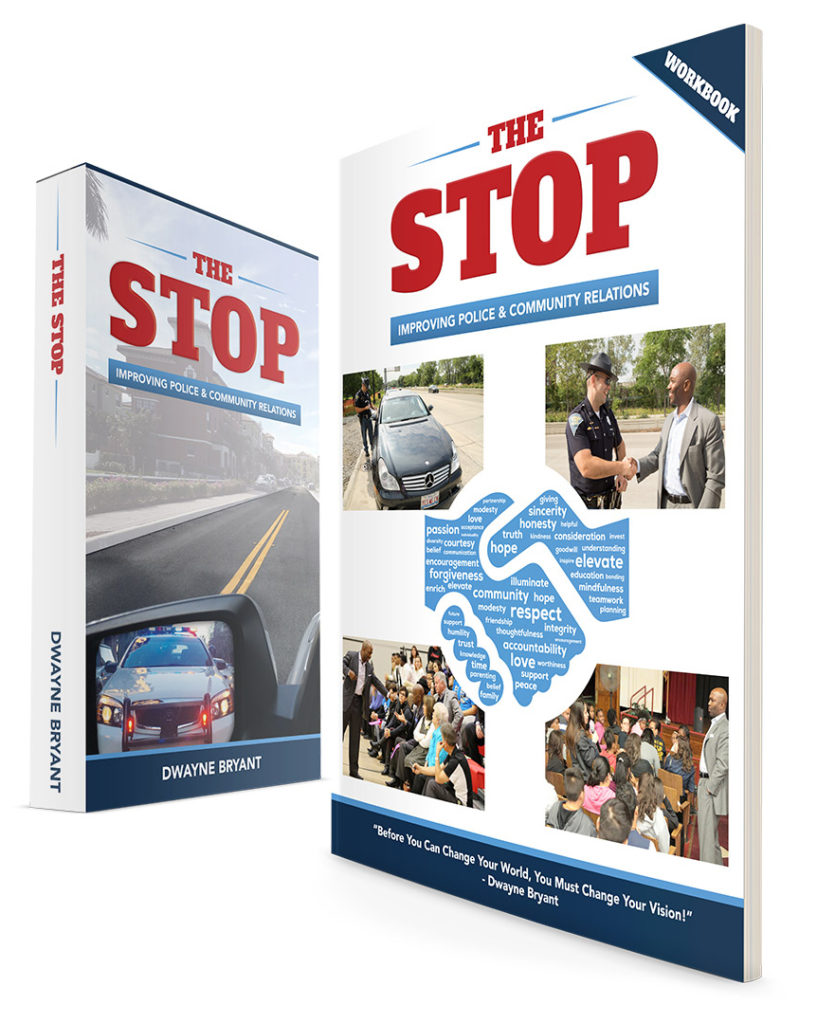 Sought-after international transformational speaker, author and master storyteller, Dwayne Bryant delivers a timely message in The STOP: Improving Police & Community Relations to improve police and community relations. With the recent increase of U.S. police officers involved in shootings during routine stops, Bryant created this book to educate youth to stop, observe and reflect during an encounter with law enforcement.
Take a journey with Bryant as he shares seven real-life personal encounters with law enforcement from his childhood into adulthood — some light-hearted and humorous and some risky and dangerous.